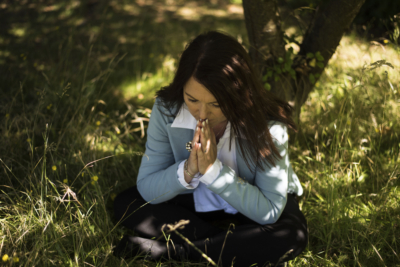 Maybe you know this moment in the picture?
You are somewhere in your life and you don't know what you need, what you want, what is right, or wrong, what you feel like, what makes sense, which direction should you go, what values ​​would you like to have in your life, you pray that a solution will come to you soon.
It can be difficult to find the solution yourself.
Do you want to find and feel the peace inside your body, in your mind and inside your soul?
The good thing is that there is help to be had.
I know exactly how you feel. I've been there! Ang Mash.
Yes I also use myself a coach to help me find my way back to the right path, if I'm lost..
Then you might be thinking, why, you are a coach yourself, and you know what questions to ask yourself.
Yes I can ask myself the ""right questions"" but when it is something I have to admit to myself, or something I do not want to look at, well then I find myself shutting down and not listening, and I'll go do something else, maybe you can recognize it too?
Skip actions!
I'm also just a human being, who sometimes runs headlong against a wall.
But when I sit in front of someone who ask me the ""right questions"", well, then I can't run away!
What do you want?
Why do you want it?
What stops you?
How to achieve it?
If you would like help moving forward in your life, then you have landed on the right page.
Let's take a short talk and a chemistry check, to see if it is me who will help you on the way to the right path of your life ❤️
I look forward to hearing from you.
Dearest,
Lisette